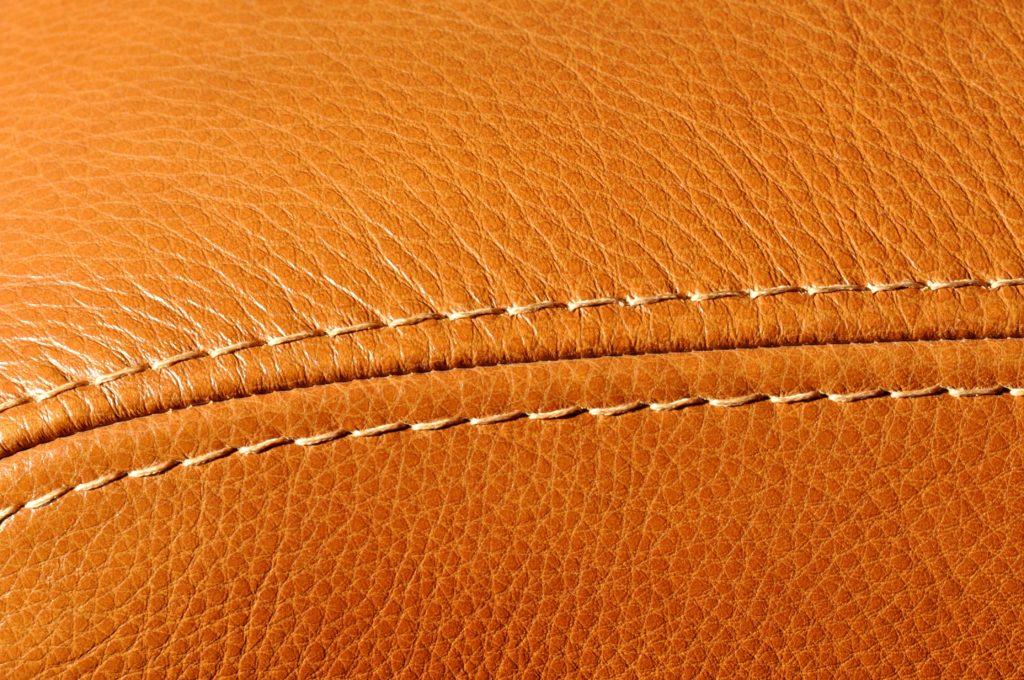 Aniline leather
Aniline is the most expensive, the most natural and the softest type of leather. It has been dyed with soluble dyes and has no other finishing layers. It has the best breathability but gets dirty more easily than other leather types. UV radiation from the sun can fade some colours.
Wild aniline leather
Like aniline leather, but it can include small natural irregularities. Less expensive
Semi-aniline
Semi-aniline is dyed leather, but it has a thin layer of finishing on its surface, making it somewhat more wear resistant and not as prone to soiling as aniline. Not quite as soft as the previous two.
Antique grain
As the name suggests, this leather looks worn or old, after having been coated with different translucent colour top coats to give it patina. The leather is protected by clear lacquer. In use, the multi-colour effect can wear off.
Pigmented leather
Pigmented leather is leather coated with several paint and lacquer layers. Its surface can also be embossed to resemble leather patterns. It does not breathe as well, but can handle wear and tear better, and does not absorb dirt as easily. Neglecting care increases the risk of drying and cracking.
Nubuck
Nubuck is a type of leather which has been slightly abraded on the grain surface. This creates a velvety soft finish. Very prone to soiling, and the nap can also become detached under hard use. It should always be protected.
Split leather
Split leather is leather that has been split, with the grain side used as the surface, and the lower side separated. Can be coated, for example, with polyurethane or waxes when manufacturing Bycast, Pull Up or Bonded leather.
Suede
Suede is also the midsection of split leather, and it has been finished uniform to create an even nap surface. Suede is not as durable as grain leather, as far as its tensile strength is concerned. Suede gets dirty easily. Small stains can be removed with a suede eraser, but it is recommended that larger surfaces are cleaned by a professional. It should be protected.
Bycast or Pull Up
Split leather coated with polyurethane, essentially a material with an artificial surface. Prone to scratches; light marks can appear on the fold sections. Cared for similarly to plastic surfaces. Does not need waxing or protection.
Bonded leather
Bonded leather is coated leather consisting of leftover leather pieces that have been glued together with a binding fabric. It has been coated with polyurethane or another similar artificial substance, and embossed to look like leather.
Choose the right Softcare product