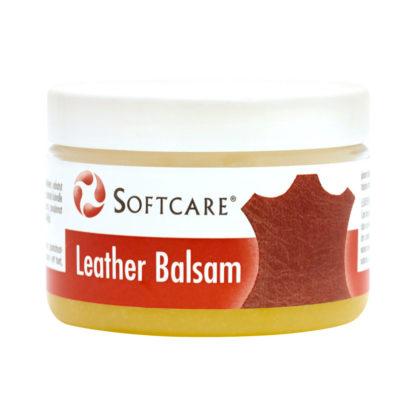 Softcare Leather Balsam 120 ml
Easy-to-use and natural balsam. Softcare Leather Balsam is a balanced, natural beeswax-based product which maintains the leather soft and prevents it from cracking. Suitable for leather furniture, shoes, bags in addition to oiled and waxed wood. In order to maintain the condition the leather needs 2-3 treatments a year, wood even more frequently. Durable – one can lasts up to 15 times. Contains: beeswax, caurnaba wax, pharmaceutical white oil, coconut fat and natural honey flavour.
Instructions for use: The balsam is always the last, finalizing treatment on a clean and protected surface. Spread a very thin layer on a clean, dry surface. Some leather types may darken after the treatment but the effect fades away in a couple days. If you are unsure of how fabric or colour reacts in wash, try the product first on an invisible place.  Store cap tightly fastened.
Volume: 120ml
EAN: 6416977712473