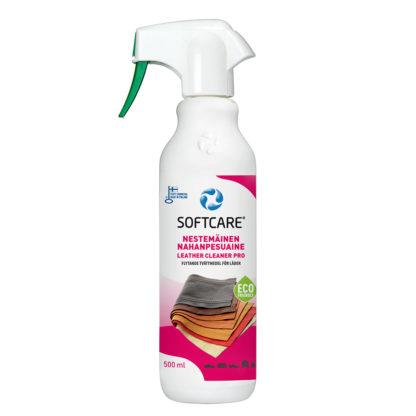 Softcare Leather Cleaner Pro 500 ml
Effective liquid detergent for leather, corrected grain leather and faux leather. Removes gently and effectively dirt, grease and other stains without damaging surface materials. Remove stains as soon as you notice them, since fresh stains are easier to remove.
Usage: Spray on the surface and wash with a sponge or soft cloth 2 – 3 times. Wipe all the detergent and the dirt off with a soft moistened terry cloth. Avoid getting the surface too wet and allow it to dry well before use. Test effect on small area first.
Volume: 500ml
EAN: 6416977712510