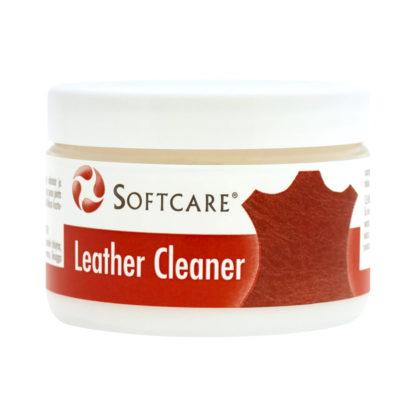 Softcare Leather Cleaner 120 ml
Easy-to-use, natural and nurturing cleaner. Softcare Leather Cleaner does not dry the leather but maintains its natural elasticity. The cleaner removes effectively even difficult stains, including grease and ink. Always follow the instructions of the manufacturer. Test on an invisible area first.
Directions for use: Wet the sponge and foam up the cleaner. Spread lightly in a rotating form on the surface. Then wipe off the cleaner with a clean sponge or cloth until the dirt and remaining of the cleaner is removed. Avoid wetting the leather too much. Let dry airily. The leather can also be treated with a damp cloth, first dissolve the cleaner in a small amount of water and wet the cloth, wring it until damp. Use the cloth to wipe the leather surfaces. The leather cleaner can be used on plastic and wooden surfaces, for example the garden furniture. Also suitable for faux leather. Protect from freezing.
Volume: 120 ml
EAN: 6416977712480