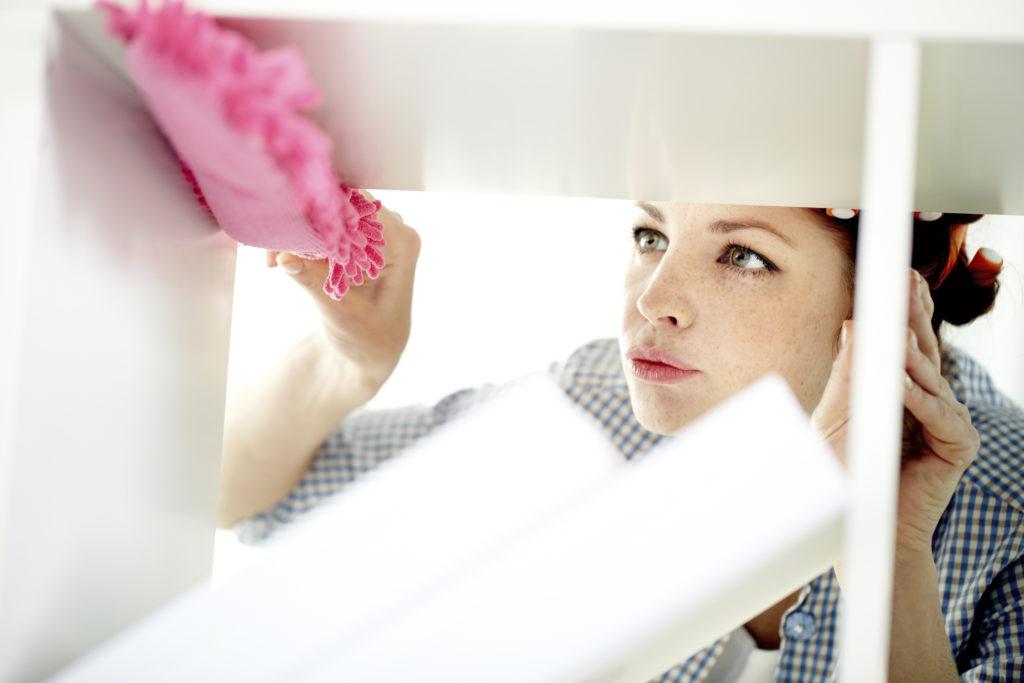 When the spring sun reveals the dust in your home, it is time for a spring cleaning. In addition to vacuuming and dusting, a more thorough cleaning might be in order from time to time. Here are Softcare's tips on how to make your home fit for spring!
Wash the floors. Vacuuming is part of the basic weekly cleaning, but the floors are usually not washed as often as this. When washing the floors, take into account the floor material. Parquet, wood and laminate are susceptible to moisture, so a dry or a slightly damp mop is sufficient. Stone and plastic flooring can sustain washing and water better. Softcare Power Wash is suitable for all the hard surfaces at home, meaning it is also suitable for all floor materials. Power Wash is sprayed directly onto the moistened mop head. Remember to rinse the mop often enough. Spray on more detergent after each rinsing. When washing a waxed wooden floor, you should note that wax is removed from the floor surface with each wash, including when washing with Power Wash. Therefore, the floors should be waxed after 10 washes.
Wash the mirrors and interior glass surfaces. Crystal and Glass Cleaner is suitable for cleaning mirrors and other glass surfaces, such as sauna doors, coffee tables, other decoration glass and chandeliers. You can also use a Cleaning Sponge, which will leave no water marks on the surface when squeezed dry. The same sponge can also be used for wiping off dust.
KonMari your cupboards. Organising guru Marie Kondo recommends that with each item found in your cupboards you should ask: Do I really need this? Consider when you have last needed the item, and if it has been a while or you cannot even remember when it was, sell the item or take it to recycling. You must remain resolute and determined. The cupboards free of clutter are guaranteed to reward you. The organising guru promises that achieving order and getting rid of unnecessary things brings you energy, which will also improve your quality of life. While KonMaring, you should also wash the cupboards and shelves that do not receive regular dusting. You can use Power Wash when washing the cupboards, as it is a good and efficient all-purpose detergent. Also remember to clean the dust off of the cupboards with a Cleaning Sponge!
Give the winter clothes and shoes an overhaul before storing them Thick winter coats and accessories will only take room and collect dust in the coat rack during summer. Clothes should always be stored for winter clean and washed. You can also protect them for the next time you will use them. Clean and treat your winter shoes before storing them. While doing this, you can also apply Shoe Protector on your shoes to make them ready for when you want to use them again.
Wash and treat the furniture and carpets. The dry winter air and heating has made the synthetic fibres in furniture and carpets gather static electricity, so they must be vacuumed thoroughly. After that, you can remove static electricity with Softcare Antistatic. Also wash the carpets and furniture appropriately or have them washed. If your furniture or textiles need protecting, you can use the Softcare protectors. Air and vacuum the curtains and other interior textiles if necessary.