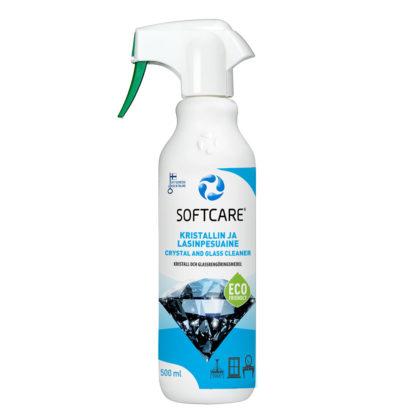 Softcare Crystal and Glass Cleaner 500 ml
This ready-to-use crystal cleaner has been developed for cleaning chandeliers, mirrors, glass and other hard surfaces. Leaves the surface shiny after treatment. All Softcare cleaning products are biodegradable and environmentally friendly. The cleaning agents do not damage any surfaces or cause allergies.
Instructions for use: Before using the product, protect a large enough area large under the chandelier and disconnect power from the lamp. Spray cleaner on the surface and leave to drain. Repeat the treatment until all dirt is removed. Spray with clean water until the water that drains off is clear. Let the chandelier dry before use.
Volume: 500ml
EAN: 6416977713616