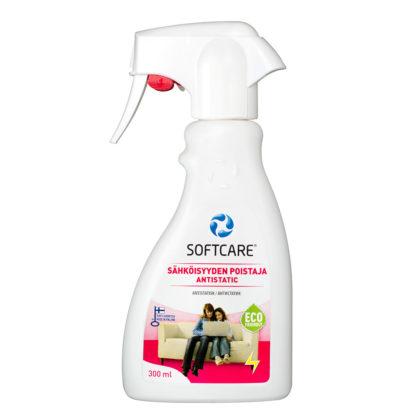 Softcare Antistatic 300 ml
Softcare Antistatic effectively removes static electricity from various textile, glass and plastic surfaces. The effect lasts for several weeks, even months. Static electricity causes dust to collect and unpleasant electric shock. By treating your furniture with Softcare Antistatic, you keep them free from static electricity even for months. Renew treatment when necessary. Easy to use and effective; long-lasting protection against static electricity.
Instructions for use: Spray evenly and lightly on the surface from a 15-20 cm distance. Ensure good ventilation and protect delicate surfaces. Test the colour's durability on an invisible place. Package contains 300 ml Softcare Antistatic sufficient for approximately 10-20 m2.
Safety data sheets: download PDF (in Finnish)
Volume: 300ml
EAN: 6416977712527