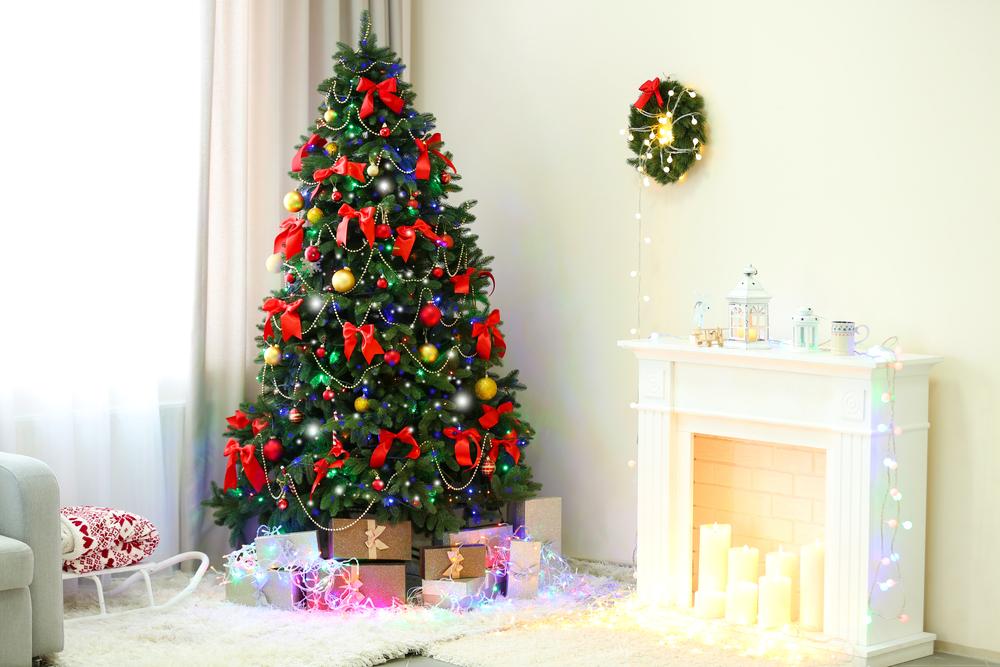 Christmas stress is bound to hit us by the end of November. There are presents to be bought, food to be planned and cooked, home to be cleaned. Therefore, we recommend that all homemakers spread out their Christmas cleaning over several days so that it will not feel like a burden. Or, if you are going to have a house full of guests at Christmas and a mess will be inevitable, it might be wiser to leave the more thorough cleaning for January and now only clean as much as it takes you to get into the Christmas spirit. We have made a list of a few effective cleaning tips that will get your home clean without any extra pressure.
Wash all counter tops and floors.
For most people, dusting is part of their weekly cleaning routines, but when was the last time you dusted the cupboard tops? Dustiness can make the room air musty, so it pays to wipe the farthest corners and highest tops with a damp cloth every now and then. Follow this working order: first vacuum, then do the dusting and finally wash the floors. Softcare Power Wash is an all-purpose detergent that is suitable for all the home's hard surfaces, including the floors. It can be used to wash all counter tops without needing to arm yourself with a range of different products. "Whatever can withstand water can withstand Power Wash" is an easy rule of thumb that applies to its use.
Clean the kitchen.
You can also take shortcuts in cleaning the kitchen before Christmas, focusing only on the main things. However, the fridge should be washed and emptied of unnecessary containers, because it will usually be under heavy use during the holidays. The fridge temperature should be checked during the cleaning, because fish dishes in particular require lower storage temperatures. Softcare Power Wash can also be used for washing all the kitchen surfaces, because it polishes them and removes grease efficiently. If it has been a while since you last cleaned the oven and it is very dirty, it should be washed already before Christmas. Preparing food in a clean oven is much nicer. You should use a designated product for washing the oven. Softcare Oven Cleaner is left to work for 15–30 minutes, after which it can be wiped away. The oven should be heated a few times after the wash in order to avoid future effects on food taste.
Clean the bathroom and sauna.
Water that contains lime leaves unpleasant marks, particularly on the bathroom glass surfaces. The bathroom should be washed weekly, because maintenance cleaning like this prevents the stains from becoming stuck in the bathroom seams and the task will not seem as onerous every time. Softcare Bathroom Cleaner removes all lime stains efficiently and can also be used to wash mirror and glass surfaces. Cleaning the sauna is possibly one of the most important cleaning tasks before Christmas because of how wonderful it feels to relax in a clean sauna after having finished all your Christmas preparations. Softcare Bathroom Cleaner is also suitable for cleaning the sauna.
Protect the sofa.
If you do not have time to protect all your furniture, at least protect your sofa. It will often see heavy use over the holidays, when there is time to relax and take it easy. The protection of your other furniture you can leave until after Christmas. Before applying the protector, wash the sofa with Softcare Textile Cleaner, because the protection must be done on a clean surface. When the surface has dried, spray it with Softcare Furniture Protector so that it becomes evenly moist. After this, let the sofa dry for at least two hours in room temperature. If you are using Softcare Odourless Furniture Protector, it will require a few days of waiting. Protection stops dirt and moisture from becoming absorbed into the fibres, thus prolonging the sofa's lifecycle and making it easier to keep it clean. Stains can easily be removed from a protected surface with simple wiping.
Protect winter clothing and shoes.
Washing winter coats is cumbersome and difficult, so they should be protected now, if you have not already done that. Softcare Textile Protector makes it easier to keep the clothes clean, because it prevents the clothes from becoming dirty and wet. You should also remember to protect your winter shoes! Softcare Shoe Protector is suitable for all types of leather, like suede, nubuck and top-grain leather. It is therefore also suitable for protecting UGGs and other winter shoes made from sheepskin. Shoe Protector saturates the surface of the shoe, preventing moisture from entering into the leather.
Protect the Christmas dinner tablecloth.
While you are protecting the furniture and winter clothing, you should also protect the tablecloth for your Christmas dinner table. It is not nice to be cleaning up the Christmas dinner table and notice that your tablecloth is speckled with red wine stains. Softcare Furniture Protector forms a protective film on the textile surface, preventing liquids and dirt from becoming absorbed into the fibres. Spilt red wine will remain as droplets on the surface of a protected tablecloth and can be wiped off without permanent damage or huge stain removal operations.