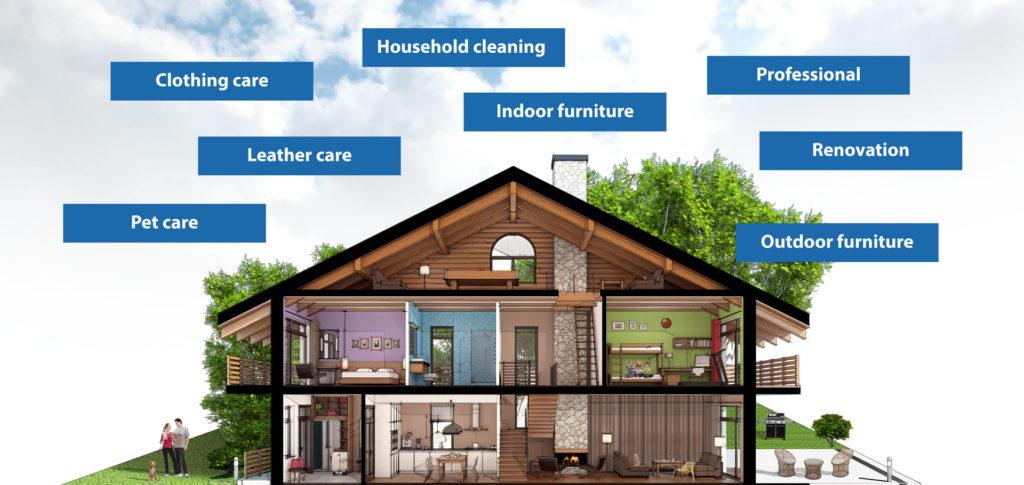 Softcare is known for its protective and cleaning solutions for furniture but Softcare makes a wide range of other products as well.
Currently Softcare offers products in 8 categories:
Softcare products are environmentally friendly yet efficient products using the latest technologies. The new Softcare technology is based on a unique invention that dissolves paints and difficult dirt without using solvents. All products are biodegradable. Workers safety and environment are our common concern!