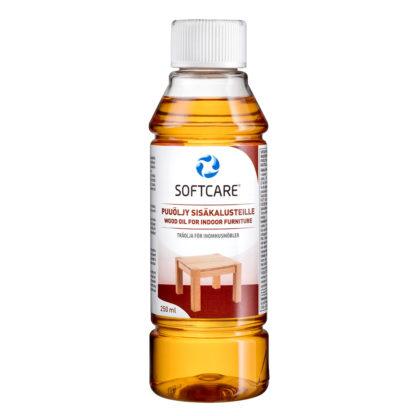 Softcare Wood oil for indoor furniture 250 ml
Softcare Wood Oil for indoor use is suitable for, for example treatment of kitchen tops and dining table surfaces. Suitable for teak, oak, mahogany and other wood types as well as heat-treated wood. Protects against dryness and dirt. Gives a beautiful, durable finish. The dry surface emits no harmful substances. Quick and easy to apply and has a very mild scent.
Instructions for use: The treated surface should be dry and clean. The oil is applied with a brush or cloth and then spread out evenly. We recommend that you treat the surface 2-3 times and let it dry between applications. Renew treatment when needed. The treatment can be done 2-3 times a year so that the wood does not crack. Sufficient for approximately 10 m², depending on surface smoothness. Takes about 12 hours to dry. Note: Clean the equipment immediately in warm soapy water, because the linseed oil can start burning if, for instance, heated up in the sunshine.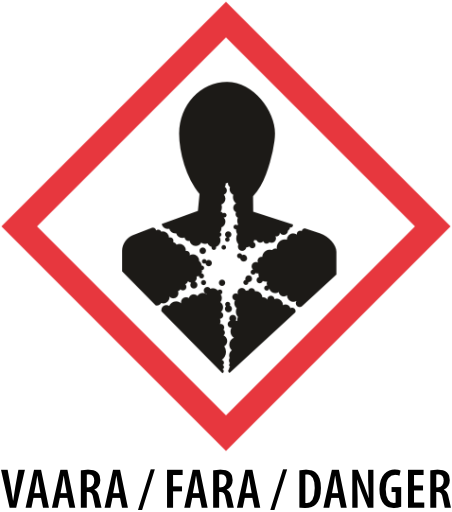 WARNINGS AND ADDITIONAL INFORMATION

Contain: Hydrocarbons, C11-C14, n-alkanes, isoal- kanes, cyclics, <2% aromatics. H304 May be fatal if swallowed and enters airways. P101 If medical advice is needed, have product container or label at hand. P102 Keep out of reach of children. P301-P310 IF SWALLOWED: Immediately call a POISON CENTER or a doctor. P331 Do NOT induce vomiting. P405 Store locked up. P501 Dispose of contents/container to a hazardous waste collection point. EUH066 Repeated exposure may cause skin dryness or cracking.
UFI DT60-F014-X00E-3U85
Safety data sheets: download PDF (in Finnish)
Volume: 250ml
EAN: 6416977712664