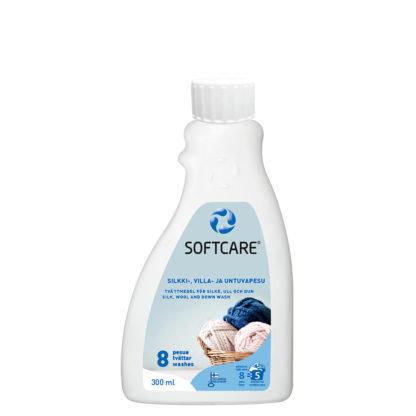 Softcare Silk, Wool and Down Wash 300 ml
SOFTCARE® SILK, WOOL AND DOWN WASH is a special detergent for silk, wool and down materials machine and hand wash. The detergent washes and maintains the materials soft. Silk, wool and down materials should be washed max 30 °C water.
Dose the detergent in the washing machine or into a wash ball according to instructions. Suitable for hand wash.
Biodegradable. Mildly scented.
The product is packaged in recyclable plastic. The package can be recycled or burnt.
EAN: 6416977715375