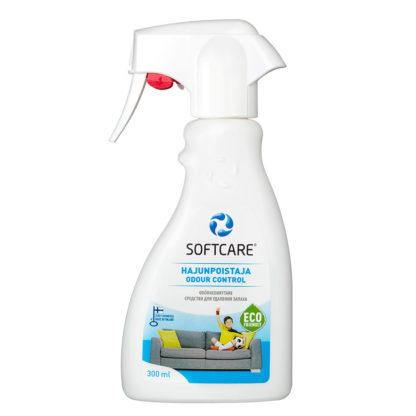 Softcare Odour Control 300 ml
Softcare Odour Control 300 ml
odour control
A new generation product which not only covers the smell, but breaks down the gas that causes the smell chemically. Effective against all unpleasant organic and chemical smells. Suitable for clothing, shoes, sports equipment and bags and furniture. Can be used as an air freshener.
Softcare Odour Control effectively removes tobacco and the smell of sweat, stale and other unpleasant smells. Spray on the source of the smell and let work for a while.
The container of 300 ml is made of recyclable plastic that can be burnt or recycled as mixed waste. EAN 6416977712497.