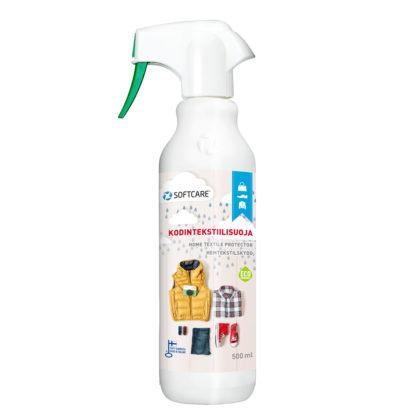 Softcare Home Textile Protector 500 ml
An excellent impregnation for garments, jackets, outdoor wear, real leather etc. It forms a highly effective molecular shield around fibres and guards against water and all kinds of dirt. Doesn't change colour, air permeability or flammability. Enough for 6–8 m². Also for multilayer materials. Treatment lasts even 2–3 washes.
Directions of use: Shake well and spray evenly on clean, dry surface from 15 cm distance. Let dry in room temperature for 2–3 hours before use. Air the room well. Test colourfastness first on an invisible spot. Renew treatment when needed.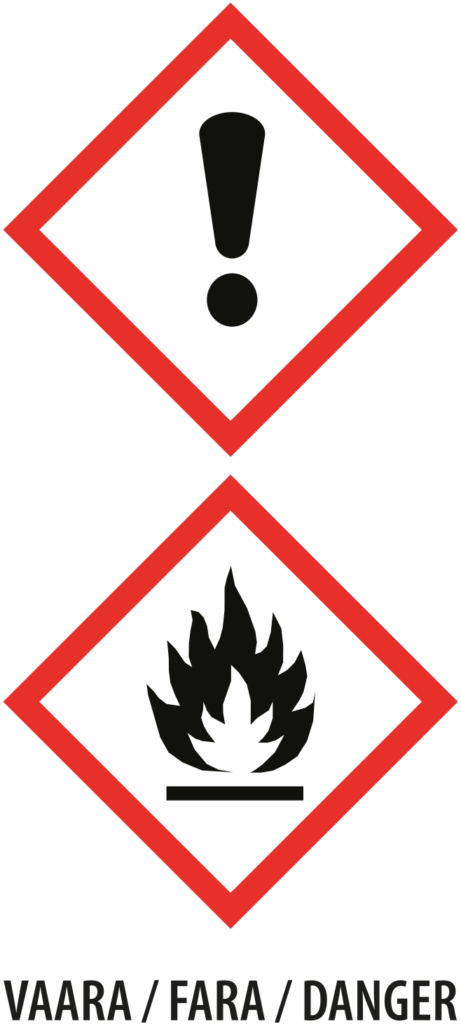 WARNINGS AND ADDITIONAL INFORMATION

H225 Highly flammable liquid and vapour. H319 Causes serious eye irritation. H336 May cause drowsiness or dizziness. P102 Keep out of reach of children. P210 Keep away from heat, hot surfaces, sparks, open flames and other ignition sources. No smoking. P261 Avoid breathing dust/fume/gas/mist/vapours/spray. P303-P361P353 IF ON SKIN (or hair): Take off immediately all contaminated clothing. Rinse skin with water [or shower]. P305-P351P338 VID KONTAKT MED ÖGONEN: Skölj försiktigt med vatten i flera minuter. Ta ur eventuella kontaktlinser om det går lätt. Fortsätt att skölja. P501 Dispose of contents / container in accordance with local official regulations. EUH066 Repeated exposure may cause skin dryness or cracking.

UFI DS01-Q0VP-200F-K5TX
Safety data sheets: Download PDF (in Finnish)
Volume: 500ml
EAN: 6416977715627