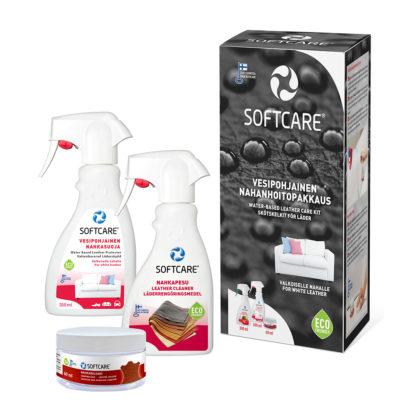 Softcare Water Based Leather Care kit
everything you need especially for taking care of white leather
Softcare Water based Leather Care Kit for
white leather contains all you need for taking care of your white leather furniture: an effective water based protector that can also be used for other leather colours, a high-class leather cleaner, leather balsam and a terry towel.
Softcare products are easy and safe to use as well as environmentally friendly.
Products are packed in recyclable plastic or carton packaging that can be burnt or recycled.
Contents: Water Based Leather Protector 300 ml, Leather Cleaner 300 ml and Leather Balsam 60 ml.
EAN: 641977715696