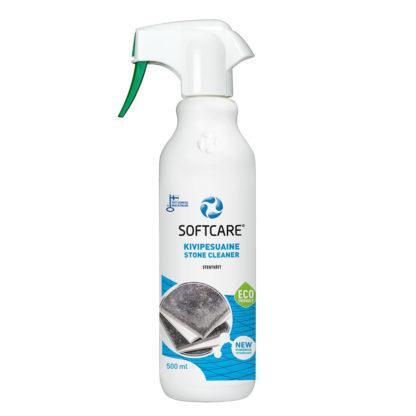 Softcare Stone Cleaner 500 ml
Softcare Stone Cleaner 500 ml
stone cleaner
Softcare Stone Cleaner is designed for cleaning soot and other difficult dirt from stone and tile surfaces on, for example, fireplaces.
Removes soot and other dirt from stone and brick surfaces, and from fireplace glass doors. Removes dirt from any hard surface.
Instructions for use: Spray on dirty surface and let work for 10-15 minutes. Keep the surface moist by adding the detergent if surface begins to dry. Wash with a brush and finallyrinse with clean water. The product does not need to be diluted. If soot has been sucked into the surface, wet the surface with clean water before cleaning so that soot is not sucked deeper into the pores.
Contains biodegradable tensides, pH ~ 9
Size 500 ml, EAN 6416977712015.