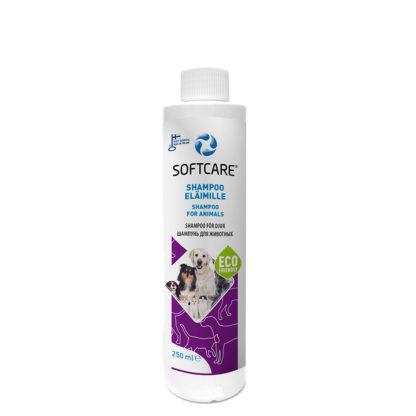 Softcare Shampoo for animals 250 ml
gentle sulfate free fur shampoo
Softcare Shampoo for animals is a gentle sulfate free fur shampoo
for washing animal furs. Suitable for all animals. Without fragrances or colourants.
Directions for use: Apply and lather on moist fur. Rinse well.
Packaged in a spray bottle made of aerosol-free recyclable plastic that can be burnt or recycled as mixed waste when bottle is empty.
250 ml bottle
EAN:6416977716099