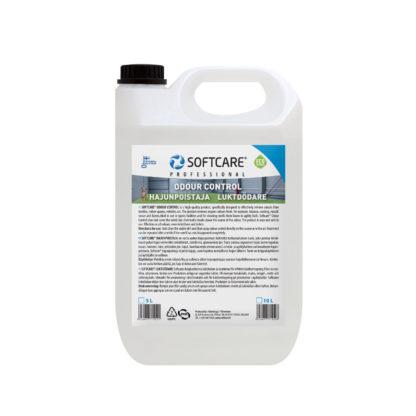 Softcare Odour Control 5L
Softcare Odour Control is a high-quality product, specifically designed to effectively remove odours from textiles, indoor spaces, vehicles, etc. The product removes both organic and chemical odours from, for example, tobacco, cooking, mould, sweat and faeces. Ideal to use in sports facilities and for cleaning smells from lawns in agility halls. Softcare Odour Control does not cover the smell, but chemically breaks down the source of the odour. The product is easy and safe to use. Effective on all odours, even in kitchens and toilets.
Instructions for use:  First clean the visible dirt and then spray odour control directly on the source or in the air. Treatment can be repeated after a while if the smell has not disappeared completely.
Safety data sheets: download PDF (in Finnish)
Volume: 5 L
EAN: 6416977715511
Order: