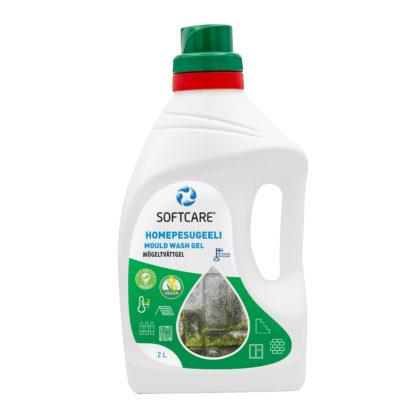 Softcare Mould wash gel 2 L
Environmentally friendly and easy-to-use gel for different outdoor surfaces. Suitable for all wooden, plastic and stone surfaces. Removes grease and oil stains.
Instructions: Spread the product with a brush or roller in a layer of about 1–2 mm onto the surface to be cleaned. Clean the surface immediately or allow the detergent to react for between 20 minutes and 72 hours, depending on how dirty the surface is. The product can also be used to offer care and protection to wooden surfaces and be left to work over winter, for example. Can also be used on wet surfaces at temperatures above +2 °C. The product is ready to use, but it can also be diluted if necessary. Consumption on wooden surfaces is about 1 dl/m2 and on stone surfaces about 1.5 dl/m2, depending on the surface.
Safety data sheets: download PDF (in Finnish)
Volume: 2 L
EAN: 6416977715931
Order: