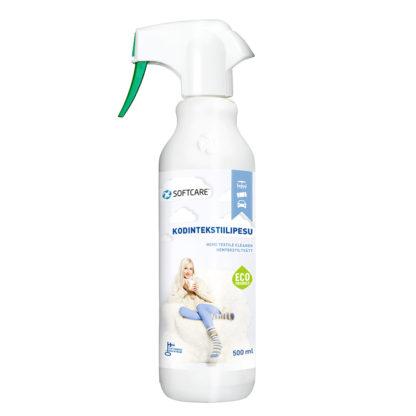 Softcare Home Textile Cleaner 500 ml
Effective, easy-to-use cleaner for cleaning interior textiles, furniture and carpets. Also good for car and boat interiors. Effective stain remover for clothes.
Directions for use: Spray on the stain or on a limited area. Let the detergent work for a few minutes and rinse by wiping with a moistened cloth. You can enhance the effect by rubbing the spot lightly with a soft cloth. For severe stains repeat the treatment or let the detergent work longer. Before use, test on an invisible area. Always follow the instructions given by the manufacturer. For clothes, spray on the stain 10 minutes before washing in machine.
Volume: 500ml
EAN: 6416977715702