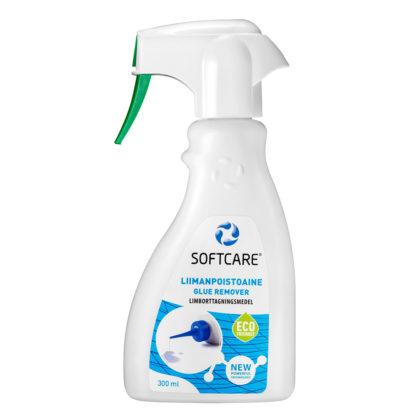 Softcare Glue Remover 300 ml
efficient remover for glue stains
Softcare Glue remover is a new, efficient remover for glue stains. The product has been designed using a new Softcare technology, and it is efficient and environmentally friendly to use. The new Softcare technology is based on a unique invention that dissolves fat and other dirt without using solvents. The new consistency provides this effect. The cleaner is water-based and does not harm surfaces.
Spray remover on the glue and wait until easy to remove. Wipe/scrape off and rinse with water.
The product is packaged in recyclable plastic. The package can be recycled or burnt.
EAN: 6416977715412