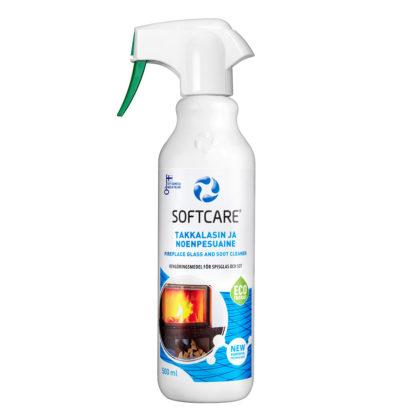 Softcare Fireplace glass and Soot Cleaner 500 ml
Softcare soot cleaner for cleaning fireplace glass doors and other soot-stained surfaces. The product has been designed using a new Softcare technology, and it is efficient and environmentally friendly to use. The cleaner works on tough soot stains. Does not harm or scratch surface.
Usage: Spray foam on the dirty surface and let work 15 minutes. Rinse off the dirt. Moisten porous surfaces, e.g. brick, with clean water before cleaning to avoid soot from being sucked into the pores. Shake well.
Safety data sheets: download PDF
Volume: 500ml
EAN: 6416977715023