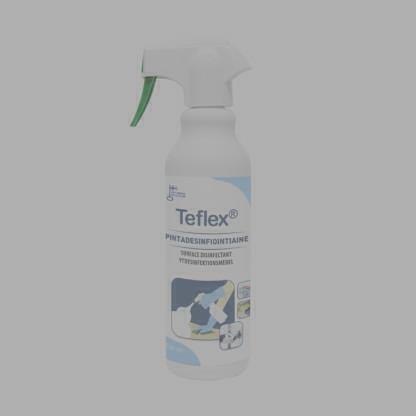 Teflex Surface Disinfectant 500 ml
Ready to use! Effective surface disinfectant against all microbes. Does not damage or corrode surfaces. Suitable for disinfecting all surfaces.
Instructions for use: applied directly onto surfaces by spraying, spreading or dipping. The effect is immediate, which means that the treated surfaces and spaces can be used right after application. The product is alcohol-free. Can withstand long-term storage. Prevent the agent from getting into your eyes. Rinse any spatter from your eyes with plenty of water. When spraying, take precautions to prevent the agent from entering your airways. Keeps for at least two years from the packaging date. The product is a biocide. Please ensure that you use any biocides safely. Always read the label and product information before use.
Safety data sheets: download PDF (in Finnish)
Volume: 500ml
EAN: 6416977714231