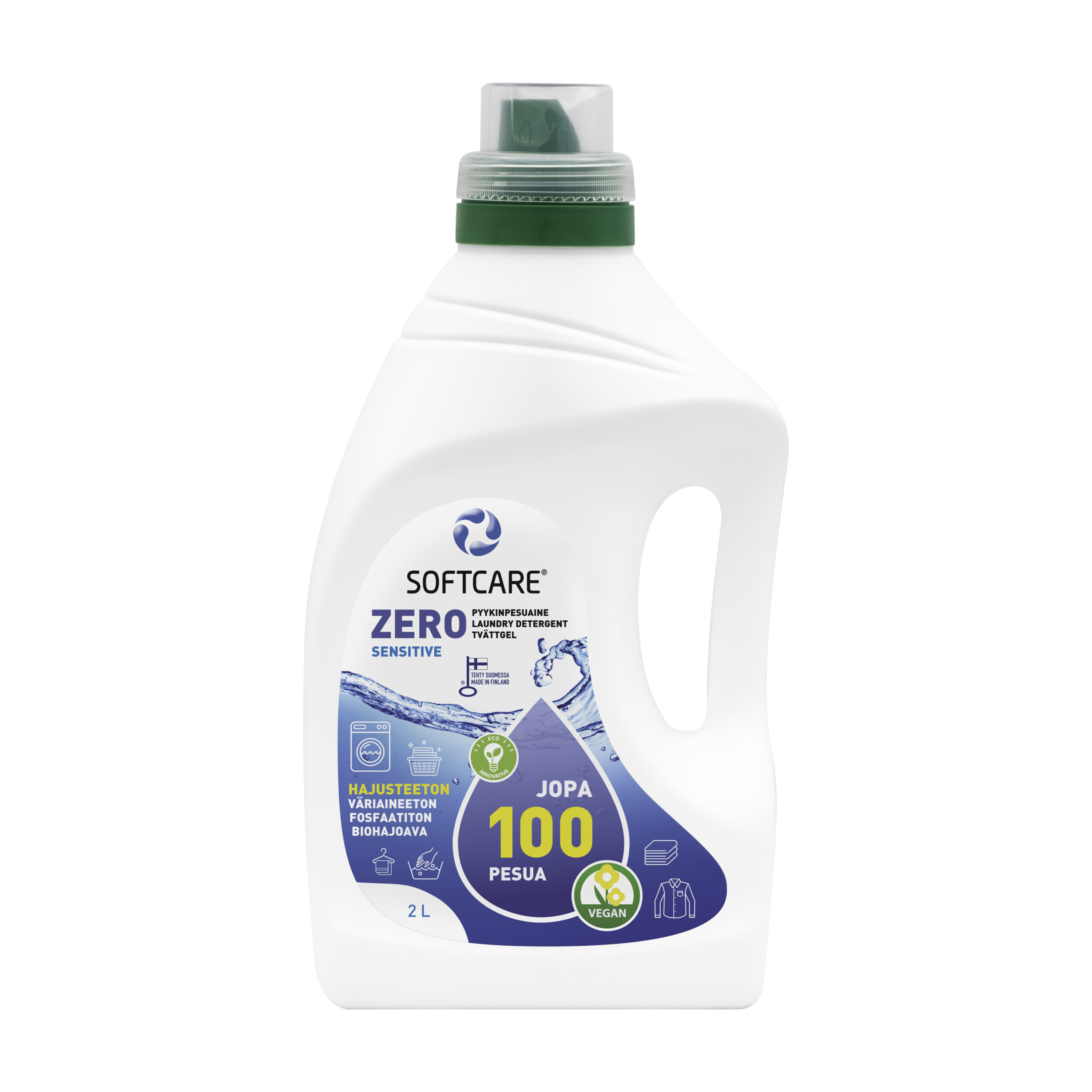 Softcare ZERO Sensitive Laundry detergent 2 L
Softcare Zero Sensitive laundry detergent is designed primarily for people with sensitive skin. The laundry detergent does not contain fragrances or dyes, phosphates, optical brighteners or zeolites. The product removes dirt and unpleasant smells from clothes. Suitable for whites and different colours, sport and work clothes, microfibre items and cleaning tools. There is no need to use rinse aids with the laundry gel.
Ingredients: horticultural soap, ethanol, surfactants, organic solvents, water.
Volume: 2L
EAN: 6416977714408