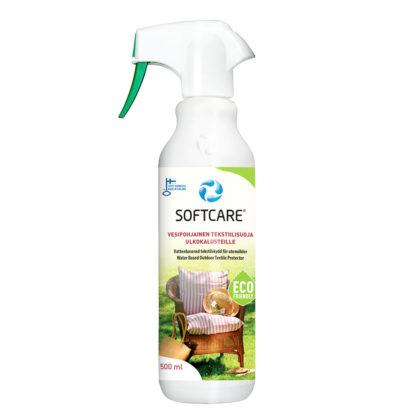 Softcare Water Based Outdoor Textile Protector
An effective, long lasting and easy-to-use impregnation for outdoor textiles. Also suitable for indoor textiles, mobile home and boat interiors. Builds up an effective barrier against all dirt and liquids. Suitable for all kinds of textiles, both natural and synthetic fibres. Doesn't change colour, feel or breathability of the textiles. The product is water based and environmentally friendly. One bottle treats approximately 5 m2.
Directions for use: Shake well and spray evenly on a dry, clean surface from a distance of 15 cm so that the textile becomes moist. Let dry for 24 hours. Always test first on an invisible spot. Renew treatment when needed.
Volume: 500 ml
EAN: 6416977715337