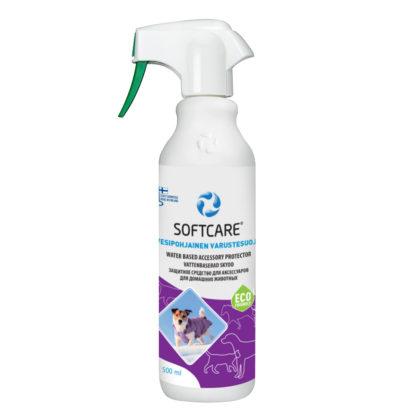 Softcare Water Based Accessory Protector 500 ml
Softcare Water Based Accessory Protector can be used on animal accessories, leather leashes and saddles as well as sportswear in order to protect the material from moisture and dirt. Suitable for all kinds of textile, both natural and synthetic fibers. Protector treatment keeps your equipment and pet accessories beautiful and easy to maintain for a long time. Does not change the attributes of the surface such as feeling and breathability, but gives a protective coating.
Directions for use: spray on a surface until evenly moist and allow to dry completely before use. The final strength of protection is reached within one day, after which water and oil based dirt is repelled. Shake well before use, store above 5 °C.
Volume: 500ml
EAN: 6416977716228