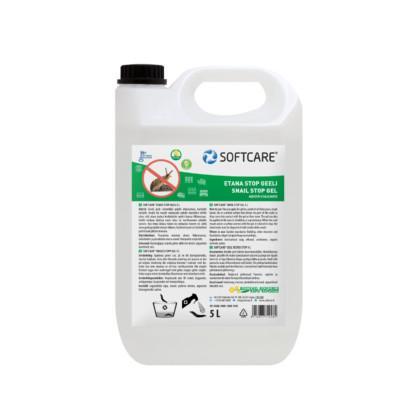 Softcare Snail Stop Gel 5 L
AN EFFECTIVE SUBSTANCE FOR REMOVING SPANISH SLUGS
Read more about Spanish slugs.

Instructions for use: You can apply the gel to a patch of artificial grass, rough board, tile or a similar surface that blocks the path of the snails so they come into contact with the gel as they move. The gel can also be applied at the base of a building or a greenhouse. When the snail moves across a surface covered with the gel, it is forced to stop. The dead snails must be disposed of with combustible waste.
Where to use: Garden boundaries Building, other structure and foundation edges Compost heap surroundings.
Ingredients: horticultural soap, ethanol, surfactants, organic solvents, water.
Volume: 5 L
EAN: 6416977714484