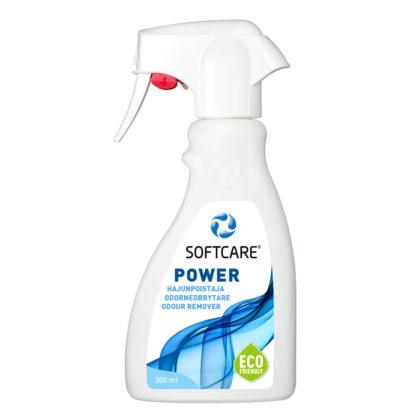 Softcare Power Odour Remover 300 ml
A new generation product which not only covers the smell, but breaks down the gas that causes the smell chemically. Effective against all unpleasant organic and chemical smells. Suitable for clothing, shoes, sports equipment and bags, furniture and other home surfaces. Can be used as an air freshener. Does not harm humans or animals. Softcare Power Odour Remover effectively removes tobacco and the smell of sweat, stale and other unpleasant smells.
Directions of use: Spray on the source of the smell and let work for a while.
Safety data sheets: download PDF (in Finnish)
Volume: 300ml
EAN: 6416977715610