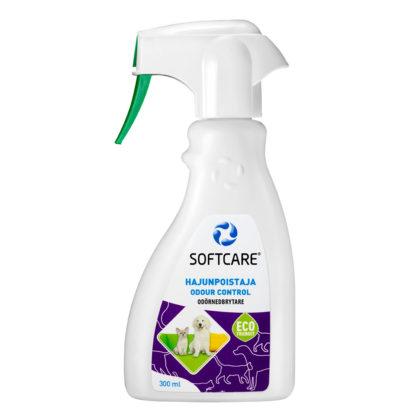 Softcare Odour control for pets 300 ml
THE EVER-SO-POPULAR SOFTCARE ODOUR CONTROL NOW FOR PETS ALSO
It is a new generation product that breaks up chemically the source of the smell instead of covering it. It is effective against all kinds of organic smells and can be used for clothes, shoes, sports equipment, carpets and furniture. Works also as air refresher. Softcare Odour Control is good for for all kinds of textiles and leather.
Directions for use: Spray directly on the source of the smell and let dry. Safe for pets.
Safety data sheets: download PDF (in Finnish)
Volume: 300ml
EAN: 6416977716150