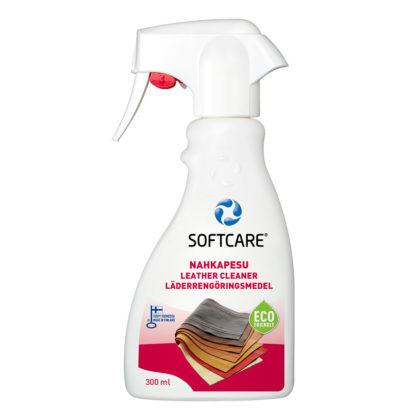 Softcare Leather Cleaner 300 ml
EFFICIENT CLEANER FOR VARIOUS LEATHER SURFACES
Softcare Leather Cleaner suits all types of leather, corrected grain leather and artificial leather. Cleans gently and effectively removing dirt, grease and other stains without damaging surface materials. Remove stains as soon as you notice them, since fresh stains are easy to remove. Remember to protect leather after the wash with Softcare Leather Protector. You can keep leather soft by treating it 2 – 3 times a year with Softcare Leather Balsam.
Directions for use: Spray the product and spread with a sponge or soft cloth. Leave for a moment and rinse with a clean, damp sponge or cloth 2 – 3 times. Avoid getting the surface too wet. Allow the surface to dry completely before use.
Volume: 300ml
EAN: 6416977716181