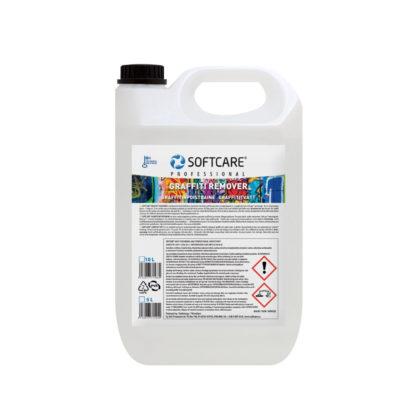 Softcare Graffiti Remover concentrate
Softcare Graffiti Remover is a brand new kind of efficient cleaner for removing graffiti and other smudges based on a completely new Softcare® technology. Use in temperatures above +5 degrees. If the surface you are cleaning is painted, be careful not to remove the base paint, too. Always test in an invisible spot before use.
Directions for use: Spread the Graffiti Remover on the surface you want to clean. Let work for 5 – 30 minutes or until the colour bleeds/dissolves. If the surface is porous (e.g. concrete) always dampen the surface with water before cleaning. Use sufficient personal protective equipment. Only for professional use.
Volume: 5 L
EAN: 6416977715559
Volume: 10 L
EAN: 6416977715689
Order: