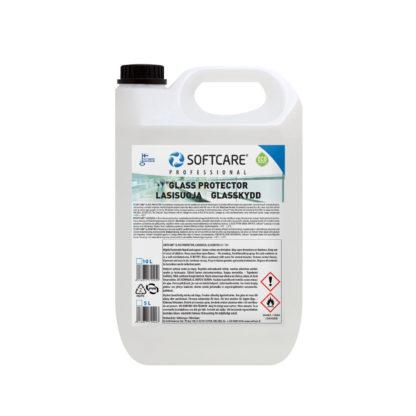 Softcare Glass Protector
Softcare Glass Protector is a fluorotelomer-based protection for sandblasted and acid-treated glass. It provides efficient protection against dirt. Use only in well-ventilated rooms, and wearing a suitable respirator. Avoid letting the product come into direct contact with the eyes or the skin.
Directions for use: The product is sprayed on a dry, clean, dust-free surface with an airless-type sprayer. Let dry for 20 minutes before placing in position, or packing. At room temperature, Softcare® Glass Protector will achieve its final effect in about two hours. MIX WELL BEFORE USE. The Softcare® Glass Protector will not change the colour or feel of the surface. Storage: in a well-ventilated room, away from heat sources. Usage temperature +10°C –+25°C. Not suitable for faux leather or plastic.
Volume: 5 L
EAN: 6416977715443
Volume: 10 L
EAN: 6416977715450
Order: