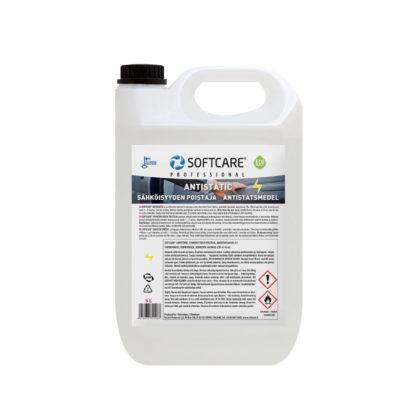 Softcare Antistatic
Softcare Antistatic
antistatic
Softcare Antistatic for furniture and other surfaces that can easily become static, removes static electricity effectively from various textile and plastic surfaces and spaces. The Antistatic is also suitable for fabric stores and industrial use, for example fur and textile industries. The effect lasts for weeks, even months.
Static electricity accumulates dust and causes unpleasant electric shocks. By treating the furniture with Softcare Antistatic you keep them free from static electricity for months. Renew treatment when necessary. Easy and effective.
Spray evenly on surface from a distance of about 15-20 cm. Ensure good ventilation and protect delicate surfaces. Packaged in a 5 litre container made of recyclable plastic that can be burnt empty or recycled as mixed waste. First test colour durability on an invisible Place.