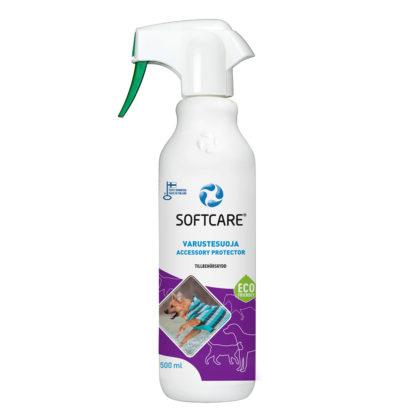 Softcare Accessory Protector 500 ml
efficient protector for different animal accessories
Softcare Accessory Protector can be used on animal accessories, leather leashes and saddles as well as sportswear and furniture in order to protect the material from moisture and dirt. Does not change the attributes of the surface, but gives a protective coating.
Usage: Spray surface evenly and let dry 2 h in room temperature before use. Perform treatment in a well ventilated area or outdoors. Repeat treatment when necessary.
Packaged in a spray bottle made of aerosol-free recyclable plastic that can be burnt or recycled as mixed waste when bottle is empty.
Not suitable for faux leather or plastic.
EAN: 6416977716082