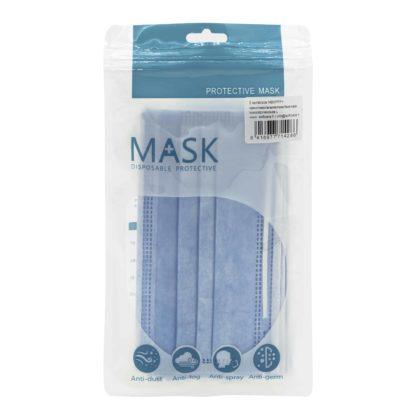 Respiratory protection L-size N90 / FFP1
3-layer disposable face mask, 5 pcs. Comfortable and easy to use. The mask has an adjustable nose piece to ensure a perfect fit. Allergy-free, made of high-quality soft material that is safe to use.
Usage: Wash your hands thoroughly with soap for 30 seconds. Place the mask on your face so that the earbuds are behind your ears. Press the nose piece on the mask to match the shape of your nose. Pull the lower part of the mask under the chin while holding the nose piece.
Quantity: 5 pcs
EAN: 6416977714286