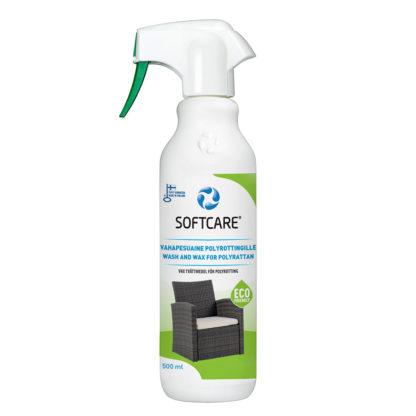 Softcare Wash & Wax 500 ml
Softcare Wash & Wax 500 ml
Wax Cleaner for poly rattan
Softcare Wash & Wax for poly rattan is a new kind of cleaner for plastic furniture, poly rattan and other plastic-based furniture materials and fake wood. It cleanses and waxes, keeping surfaces clean and shiny longer. The waxed surface repels water and dirt carried by rain.
Instructions for use: Spray evenly on surface and let work for a while. You can rub the surface with a sponge or soft brush. Rinse with clean water, for example from a garden hose. All Softcare cleaning products are environmentally-friendly, are rapidly biodegradable and do not harm the surface or lawn.
500 ml, EAN 6416977713586.