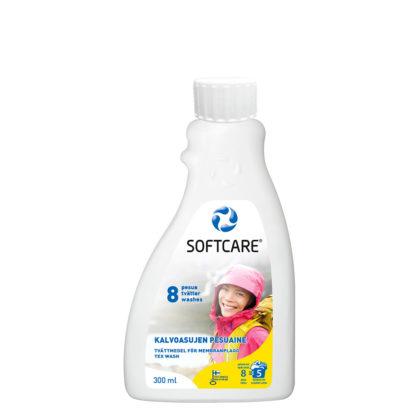 Softcare Tex Wash 300 ml
SOFTCARE® TEX WASH is a special detergent for multilayer garments such as waterproof and breathable outerwear. Gently washes multilayer membranes without altering their performance or breathability. Biodegradable.
Dose the detergent in the washing machine or into a wash ball according to instructions. Suitable for hand wash.
Does not damage elastic fibres. The water repellency can be improved with Softcare Textile Protector. Mildly scented.
Packaged in a spray bottle made of aerosol-free recyclable plastic that can be burnt or recycled as mixed waste when bottle is empty.
EAN: 6416977716167