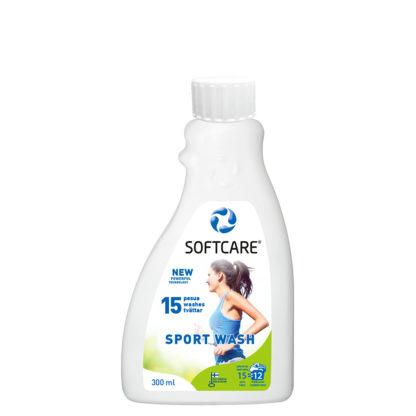 Softcare Sport Wash 300 ml
Softcare Sport Wash is an economical special detergent designed for sportswear and clothing that absorbs smells. The detergent efficiently removes tough stains and unpleasant odours. The detergent continues to remove the odours whenever the textile gets moist. The detergent is environmentally friendly and suitable for sensitive skin. We choose the best ingredients when designing our Softcare products and we confirm the products efficiency. It is important for us that the product is environmentally friendly and this is also a prerequisite when choosing the ingredients. The new technology makes the washed textiles repel odours longer. When the textile gets moist the detergent is activated. 300 ml detergent yields up to 15 wash cycles in a normal-sized washing machine.
Instructions for use: dose the detergent in the washing machine or into a wash ball according to instructions. Suitable for hand wash.
Safety data sheets: download PDF
Volume: 300ml
EAN: 6416977715399