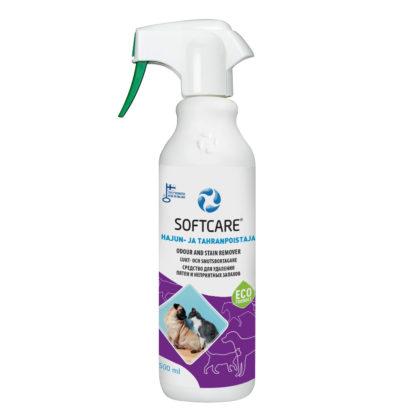 Softcare Odour and Stain Remover 500 ml
The new smell removing Softcare stain remover removes stains and smells at the same time.
Instructions for use: First remove the loose particles. Spray the stain removing agent on the stain and let it affect for a while. Wipe the stain with a lint-free cloth. You can test the color fastness in the invisible part.
Contains: < 5 % non-ionic surfactants, soap, < 5 % polycarboxylates, phosphonates, < 1 % enzymes, perfume, preservative (Methylisothiazolinone).
Volume: 500ml
EAN: 6416977716211