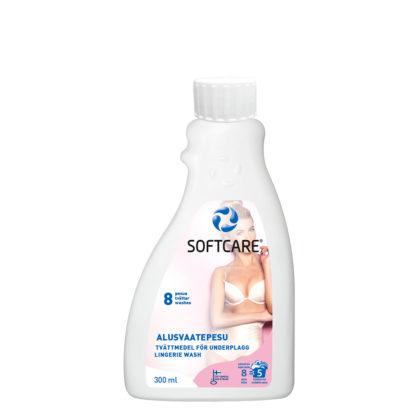 Softcare Lingerie Wash 300 ml
SOFTCARE® LINGERIE WASH is a gentle yet effective special detergent for white
and coloured underwear. Suitable for e.g. nylon, polyamide, elastane, lycra, perlon and
cotton materials. Prevents material from getting grey and removes stains without making
the colours pale in low, 30 – 40 °C temperatures. Dose the detergent in the washing machine or into a wash ball according to instructions. Suitable for hand wash. Wash white and coloured underwear separately, preferably in a washing bag. Increase dosage for very dirty textiles.
Biodegradable, does not harm elastic fibres.
EAN: 6416977716167