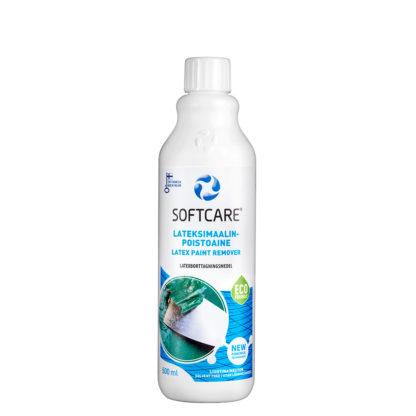 Softcare Latex Paint Remover 500 ml
WATER-BASED REMOVER FOR LATEX PAINTS
Softcare Latex paint remover is a new, solvent-free remover for latex paints. The product has been designed using a new Softcare technology, and it is efficient and environmentally friendly to use. The new Softcare technology is based on a unique invention that dissolves fat and other dirt without using solvents. The new consistency provides this effect.
Usage: Apply the remover onto the latex paint and let work 15 minutes or longer until the paint peels off.  Remove with a spatula or rinse off the softened paint with water. Treatment can be repeated as necessary on thicker paint layers. Does not harm surfaces. Shake well.
Safety data sheets: download PDF
Volume: 500ml
EAN: 6416977715061