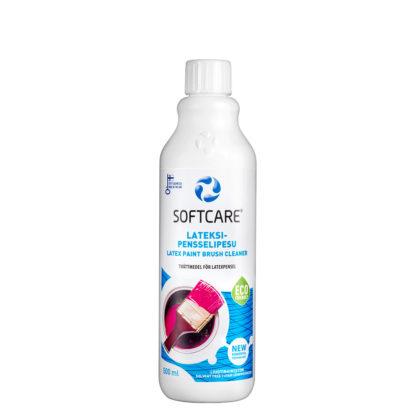 Softcare Latex Paint Brush Cleaner 500 ml
WATER-BASED CLEANER FOR LATEX PAINT BRUSHES
Softcare Latex Paint Brush Cleaner makes it easy for you to clean brushes with dried latex paint. The product has been designed using a new Softcare technology, and it is efficient and environmentally friendly to use. The new Softcare technology is based on a unique invention that dissolves fat and other dirt without using solvents. The new consistency provides this effect. The cleaner is water-based.
Usage: Pour the detergent into a glass, plastic or metal container and submerge the brush in the liquid. Let soak for 2 hours and rinse brush with water. Shake well.
Volume: 500ml
EAN: 6416977715276