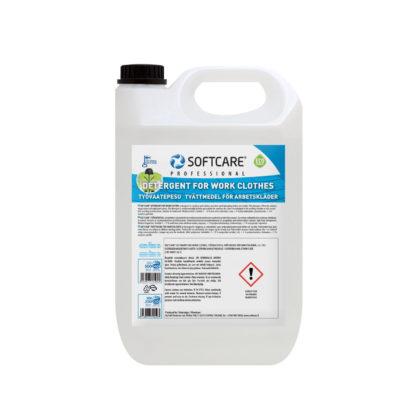 Softcare Detergent for Work Clothes
Softcare Detergent for Work Clothes is designed for washing work clothes and other smell absorbing clothes and textiles. The detergent efficiently removes tough stains and unpleasant odours. The detergent is environmentally friendly and suitable for sensitive skin. Dose the detergent in the washing machine or into a wash ball according to instructions. Suitable for hand wash. Mildly scented.
Contains: 5-15 % non-ionic surfactants, soap, <5 % polycarboxylates, phosphonates, <1 % enzymes, parfume.
Volume: 5 L
EAN: 6416977715597
Volume: 10 L
EAN: 6416977715603
Order: