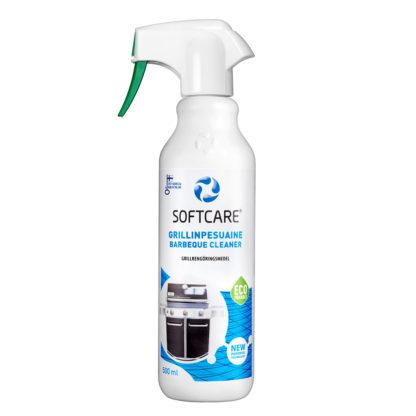 Softcare BBQ Cleaner 500 ml
WATER-BASED GRILL CLEANER
Softcare BBQ Cleaner is a new cleaner which efficiently cleans grime from BBQs and grills. The product has been designed using a new Softcare technology, and it is safe, efficient and environmentally friendly to use. The new Softcare technology is based on a unique invention that dissolves fat and other dirt without using solvents. The new consistency provides this effect. The cleaner is water-based and does not harm surfaces.
Usage: Spray foam on the cooled oven surface and let it work for about 2 hours before wiping off the dirt. If the dirt still sticks to the surface you can repeat treatment until clean. Shake well. Avoid using on painted surfaces, for that purpose we recommend Power Wash.
Volume: 500ml
EAN: 6416977715160